DreamyObsession.com is a PR friendly blog! You may contact me via e-mail at admin[at]dreamyobsession[dot]com with any questions or requests.
Sponsored Posts • Guest Posts • Product Reviews • Book Reviews • Blog Tours
Giveaways • Adverts • Discounts • Traffic Statistics • Become a Sponsor?
Sponsored Posts
I am happy to provide sponsored content on my blog in the forms of: writing blog posts relating directly to your products, services, and website or by inserting "freeform" links within regular blog entries. Please contact me for rates.
BACK TO TOP
Guest Posts
Perhaps you have pre-written content you'd like me to post and share with my readers? I'd be more than happy to collaborate for a guest post.
BACK TO TOP
Product Reviews
I am open to reviewing almost any product that is relevant to myself or my family (27 year old husband & wife, 8 & 4 year old boys and 3 male dogs). We enjoy reviewing products relating to (but definitely not limited to): parents, women, men, children, pets, the home, books, video games, music and entertainment, sex toys, etc.
Review Requirements: In order for me to review your product, you will need to send a non-returnable, full size sample so that I can give a first hand and thorough review of your product. Samples will not be returned and you will be responsible for any shipping costs involved.
Review Details: My reviews are 100% written by me and will always contain my honest opinion and experience. If for some reason I do not like the product, or have a problem with it, I will offer you the option to have me try another product, post the review as is, or not post at all.
Review Schedule: Products will be reviewed upon receipt in the order received. Reviews are typically completed within 4-6 weeks unless discussed. I will contact you via e-mail once the review has been completed and posted on my blog.
BACK TO TOP
Book Reviews
I enjoy reading from MANY different genres in both YA and Adult titles. The most popular genres I read are: Chick-lit, Classics, Contemporary, Fantasy, Fiction, Manga, Mystery, Romance, Science fiction, and Young-adult. However, I am OPEN to reading other genres as well.
Formats: I will accept ARC's, Galleys, Printed Copies and Ebooks*. Ebooks are read via Kindle Fire in AZW, PDF, PRC, or MOBI format. I will also accept small press books and self-published novels.
Series: I love reading series, but I don't like reading them out of sequence. I prefer to start a series from the beginning if possible. However, if you would like me to review the latest book in a series that I haven't read, I do ask that you provide a copy of each of it's predecessors. This will allow for a more effective review (reviews will be written for each book provided).
Reading Schedule: I try to read the review books that I receive in a timely manner but I do have limited reading and blogging time. The average time for me to read and complete a book review request is one month from the day I receive the book. ARC reviews will be published in the month surrounding it's release date or shortly after. Books are typically read in the order received unless a specific date has been requested.
Review Details: I write reviews on all books that I read, regardless of how I obtained them. My reviews are 100% written by me and will always contain my honest opinion.
My reviews typically include: Book Cover, Title, Author, Cover type, # of Pages, Publisher, Release Date, ISBN, Series, Genre, Rating, Source (where I got the book), Synopsis (from dustjacket/cover), My Personal Thoughts, Where To Find The Author Links (website and social networks) and Buy The Book Links (Amazon, Barnes & Noble, and Book Depository).
Promotion: I would also be more than happy to include author interviews, guest posts, giveaways (see below) or other promotional material (trailers, widgets, etc) along with my review.
I will contact you via e-mail once the review has been posted on my blog. The review will also be posted on Goodreads, PaperBackSwap, and Amazon.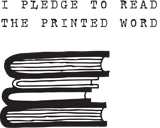 BACK TO TOP
Blog Tours
Blog tours enable a book and author to generate buzz for a book without having to travel. If you're an author, publisher, or tour host who'd like to invite me to be apart of you're blog tour, I'd be happy to consider it! Just fill out the form below with all the required information regarding the tour!
BACK TO TOP
Giveaways
Though not required, a review combined with a giveaway will maximize traffic to your site and can really increase exposure for your company/product and generate excitement within the blogosphere.
Giveaway Requirements: You are required to ship the item directly to the winner(s) unless discussed. I will provide you with the winner's full name and mailing address once the giveaway is complete. All products must be shipped directly to the winner(s) within two weeks of the giveaway ending. If you cannot ship within two weeks, please let me know so that I can inform the winner(s). You may specify prior to the giveaway being published where you will ship to (US, Canada, International etc).
Giveaway Entries: Mandatory entry will be visiting your website. I also offer optional entries for: following on Twitter and/or other profiles, blog about giveaway, tweet about giveaway. If you have additional giveaway guidelines you would like my readers to follow, please let me know so that I can state them in my review.
ATTN: As of December 1st 2010, Facebook updated their promotions guideline. "Liking" a page on facebook can no longer be used as a means for entry into a contest or giveaway. [source]
Please be sure to read my giveaway policy as well.
BACK TO TOP
Adverts
Review and Giveaway Sponsors will also receive FREE advertising, on my blogs sidebar, with a 125×125 banner linked to your business page. This will be good for 30 days unless other arrangements have been made.
If you are interested in advertising ONLY, the following AD space is available:
125×125 Banner – Please contact me for rates.
Text Links Ad – Please contact me for rates.
BACK TO TOP
Discounts
Another great way to generate traffic to your website would be to offer my readers a discount towards a future purchase. You would be required to provide a promotional code that I will place at the end of my review and state when the code will expire.
BACK TO TOP
Traffic Statistics
WebSite – This blog was established in May 2008. As of March 2012, it maintains between 1,213-1,954 unique monthly visitors with 1,413-3,586 monthly pageviews since January 2012 (according to Google Analytics), has an Alexa Traffic Rank of 14,574,464, a Google Page Rank of 2, Technorati Auth: 90, and 47 subscriptions in various feed readers. My blog currently contains 201 blog posts with 720 comments within those posts.
Social Networking – 67 Facebook followers, 763 Twitter followers, 3 Tumblr followers, 210 MySpace friends, 12 Networked Blogs followers, 2 Bloglovin' followers, and 24 registered WordPress users.
{Terms of Use} {Disclosure Policy} {Privacy Policy}
BACK TO TOP
Become A Sponsor?
If you are interested one of the sponsorship programs listed, have your own idea or have ANY questions regarding sponsorship, please fill out the following form. If for some reason the form is down or is not working, please e-mail me at admin[at]dreamyobsession[dot]com with the subject 'Sponsorship'. My email is checked daily and I make it a priority to answer all inquiries. Thank you so much for considering DreamyObsession.com for your PR needs!
cforms contact form by delicious:days
BACK TO TOP
Last Modified: April 14, 2012